H.R.5116, America COMPETES Reauthorization Act of 2010
Ranking Member Ralph Hall (R-TX)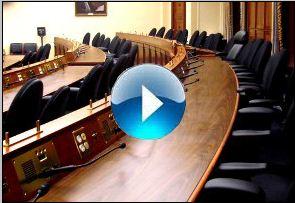 Related Documents
Amendment Roster with voting results
America COMPETES, final passage
Press Release
COMMITTEE APPROVES 'COMPETES' BILL AS REPUBLICANS OFFER 39 AMENDMENTS TO ADDRESS INCREASED COSTS, FUNDING PRIORITIES
– April 28, 2010 - Today in a markup, Republicans on the House Science and Technology Committee offered a total of 39 amendments, focused on addressing concerns over increased costs and a shift in priorities represented in H.R. 5116, a bill reauthorizing the America COMPETES Act.
"I remain committed to investing in basic science research and development, but I am also mindful of our current dire economic situation," noted Ranking Member Ralph Hall (R-TX). "Our nation's debt is now greater than the gross domestic product and our nation's budget deficit has increased 50% since the last authorization of this bill three years ago. These numbers are truly unsustainable and threaten America's ability to compete globally."
As introduced, H.R. 5116 represents a $93 billion dollar bill, reauthorizing a broad package of programs across the federal science agencies, including the National Science Foundation (NSF), National Institute of Standards and Technology (NIST), and the Department of Energy's (DOE) Office of Science, and keeps these agencies' budgets on a path to double over 10 years. While the manager's amendment passed today reduces some of the authorization levels, the bill still includes nearly $20 billion in new funding above the fiscal year 2010 base, and almost $6 billion in new funding above the doubling path for the core agencies. "As stewards of the taxpayers' dollars," Hall said, "during these times we need to be even more vigilant with how we allocate our resources."
Additionally, the bill establishes seven new programs and initiatives, including energy innovation hubs at DOE, a loan guarantee program at the Department of Commerce, regional innovation clusters at the Department of Commerce, and a new user facility at NIST. Citing the need for close Congressional oversight over these new programs, and other relatively new programs such as the Advanced Research Project Agency – Energy (ARPA-E), Republicans today raised concerns over an increased authorization period.
Having first passed in 2007 as a three-year authorization, Republicans today suggested that a five-year authorization would diminish Congressional oversight over the effectiveness of the programs. Republicans offered several amendments to revert the bill back to a three-year authorization. Further, Republicans attempted to strike new programs that are unnecessary or duplicative of current efforts and could divert funding away from basic research.
Beyond spending and oversight concerns, Republicans also offered amendments to refocus the legislation on basic research. Language in this bill suggests a shift away from the bill's original focus on basic research and toward increased technology development, demonstration, and commercial application activities. Several Republican amendments addressed the concern that these activities could encourage inappropriate market intervention.
On final passage, the COMPETES Reauthorization passed by a vote of 29 to 8.
###
111-116