America COMPETES Energy Title
Ranking Member Bob Inglis (R-SC)
Related Documents
Amendment Roster and voting results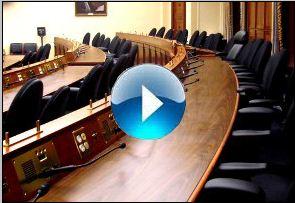 Press Release
REPUBLICANS RAISE CONCERNS WITH ENERGY TITLE OF COMPETES REAUTHORIZATION: Members offer several amendments to address costs, funding priorities
– March 25, 2010 - Today in the first subcommittee markup of the America COMPETES Act reauthorization process, Republicans offered a total of seven amendments, in an attempt to address growing concerns over increased costs and a shift in priorities in the energy title. The energy title that was marked up today includes the reauthorization of the Department of Energy (DOE) Office of Science, the Advanced Research Projects Agency - Energy (ARPA-E), and the Obama Administration's proposed Energy Innovation Hubs.
"As I look at the authorization levels in this bill, I can't help but think that we're letting our enthusiasm for these programs get the better of us," said Subcommittee Ranking Member Bob Inglis (R-SC). "While robust funding for critical work at the Department of Energy is necessary and a long-term commitment of this Subcommittee, now is the time to exercise restraint and fiscal responsibility."
In an attempt to reduce the bill's overall authorized spending level by $18 billion and ensure the committee exercises its oversight responsibility by re-examining COMPETES programs in three years, Rep. Mario Diaz Balart (R-FL) today offered an amendment to strike the bill's authorizations for 2014 and 2015. Democrats objected, and the amendment was not agreed to. In support of the amendment, Inglis said, "I think it is important that we give the program more time to show its successes and limitations and hesitate to offer it such a lengthy authorization."
In a further attempt to constrain ballooning costs, Rep. Judy Biggert (R-IL) offered an amendment to lower the overall authorization level for the Office of Science closer to the administration's request level. Ms. Biggert withdrew her amendment upon receiving assurances from Committee Chairman Bart Gordon (D-TN) that he would work with her prior to consideration by the full Committee to lower some of the authorization levels.
Beyond spending concerns, Republicans also offered amendments to maintain the focus of the Office of Science to remain on basic research. This bill language suggests a shift away from the Office of Science's basic research and discovery mission and toward an increased focus on technology development, demonstration, and commercial application activities. Rep. Vernon Ehlers (R-MI), Vice Ranking Member of the Committee, successfully offered an amendment explicitly adding language ensuring that the focus would continue to be on basic research. Ehlers also offered a second amendment, which was not agreed to, that would have struck the specific authorization levels for research activities within the Office of Science. This amendment was an attempt to avoid picking "winners and losers" among the Office's major program areas.
"It seems we are encouraging the Office of Science to move away from its foundational research focus and towards the development of marketable technologies," Inglis noted. "I am concerned that an emphasis on technology development will overrun and diminish the critical basic discovery science mission."
Republicans have continually praised the importance of basic research at the Office of Science. The possibility that ARPA-E could compete for funding with the Office of Science, has been a criticism since the Committee first authorized ARPA-E in 2005. Today, Inglis again attempted to ensure that the Office of Science would continue to be a top priority by offering an amendment disallowing ARPA-E from being appropriated more money, unless the Office of Science is adequately funded. The amendment was not agreed to.
In an attempt to further distinguish the role of ARPA-E, Rep. Roscoe Bartlett (R-MD) offered and withdrew an amendment that would require the director of ARPA-E to ensure that at least 30 percent of applicants who are selected to receive grants are either a small business themselves, or partner with a small business.
Finally, Republicans called attention to concerns associated with the effort to statutorily establish the administration's Energy Innovation Hubs. This is a new initiative recommended by Energy Secretary Dr. Steven Chu and is intended to create breakthroughs in particularly troublesome areas of energy technology. Republicans today raised concerns that, in addition to authorizing significant additional spending activity, these Hubs could duplicate ongoing work at DOE and signaled a desire to address these concerns as the legislation advances through the Science and Technology Committee.
###
111-111